For the last five years, an ambitious group of organizations, businesses, and volunteers have been busy as beavers at the Piper Creek Community Gardens. Together, we've done some cool things like install one of Canada's largest Food Forests and Pollinator Gardens, restore the banks of Piper Creek, and plant lots of new beaver habitat! Oh ya, AND we hosted some hungry goats with the City's Parks Department!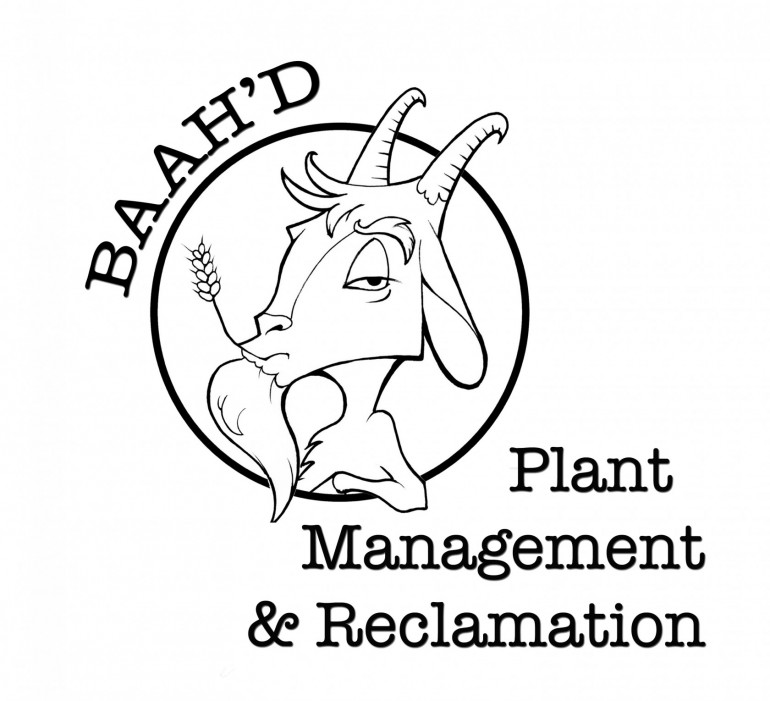 But last summer, we were sad to see the old iconic barn be demolished for safety reasons. The site looks so empty now, in spite of all the beautiful plants growing. It's just not the same when you know what it looked like before.

SO, to wrap things up in our final year, we're teaming up with our friends at Top Peg Timber Frame Construction and the Timber Framers Guild! We plan to host a community barn raising that would replace the beloved structure... but we need YOUR help to do it. We've secured a $25,000 grant from the Alberta Real Estate Foundation to host the timber framers and coordinate the project but we still need funds (or corporate sponsors!) to get the materials and equipment that most grants out there just won't cover.
The barn design is an open-air timber frame structure to harvest rainwater for the planted areas of the site and the walls serve as space for installing pollinator habitat with the help of Living Lands Landscape and Design (making it Canada's largest pollinator hotel) and supporting - in a BIG way - the City of Red Deer's Pollinator Parks initiative!
It's important to note that formal approvals are still pending (e.g., building permit) and no capital funds are being requested from the City of Red Deer. Instead, project organizers are leveraging volunteer efforts by tapping into the power of the crowd with a series of crowdfunding campaigns. The campaigns run from August 2018 to May 2019. Stay tuned for more details!
---
Check out our progress with salvaging the barn wood siding last summer before it was demolished:
---
About the Timber Framers Guild
The Timber Framers Guild (TFG) is committed to connecting with communities and people, sharing the story of timber framing, and learning and teaching through doing.
To that end, they work with localities, non-profit organizations, and coalitions of organizations to build beautiful timber frame structures that will benefit and strengthen the people and places where we all work and live - as well as those far from our own homes. These structures enrich not only the lives of the people they serve - offering new gathering places in the form of farmers' market pavilions, amphitheatres, bridges, and community centers - they enrich the lives of TFG members as together we build skills and knowledge, meet new people, and rally behind a worthy project, working together to bring it to life.
Since 1985, the Timber Framers Guild has raised nearly 100 timber frames for communities across North America and beyond. The majority are public or non-profit buildings.
ReThink Red Deer and supporting organizations are aiming to host a community barn raising with members of the Timber Framers Guild to replace the barn removed in the summer of 2017 at the Piper Creek project site. The proposed barn is designed as an open-air timber frame structure to demonstrate green building while providing valuable services including rainwater harvesting and pollinator habitat built into the walls to serve as the world's largest pollinator hotel...! 
And check out the Raising Pemberton video for an idea of what Timber Frame Barn Raising is all about:
RAISING PEMBERTON • Building Community With The Timber Framers Guild from Ramshackle Pictures on Vimeo.